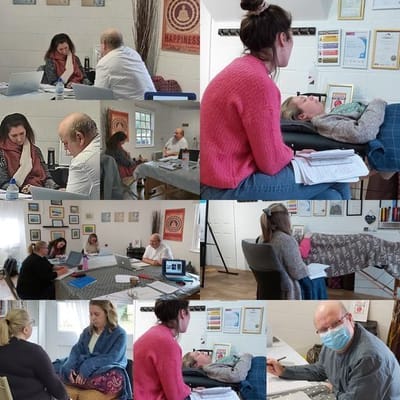 If you are thinking about changing your career, I recommend that you pick something that will help change peoples lives.
We are in a time when there is a huge need to support people of all ages to have better mental, emotional, physical health and wellbeing.
At the NCCH we ensure that you have all the tools, techniques, and skills you need to provide dynamic and transformational therapy, we also provide training that supports you. As well as supporting change in the lives of others, this course changes yours too.
As a successful therapist I know what my clients want and need, I also recognise what is needed as a therapist to ensure you are confidently delivering therapy and dynamically supporting change in your clients lives.
I see and experience the blessing of being a therapist. I have been so lucky to have a career where I can work from home, pick my own hours to fit around my life. At the NCCH we train many who are looking for a career that they can fit around childcare, combine with other therapies or who simply want to set up a more traditional therapeutic practise.
Over the past year we have been able to support therapists to deliver Zoom-hypnotherapy or Skype-hypnotherapy. It has been wonderful to see our students and graduates being bright lights in their communities, supporting people through challenging times and help them to achieve their goals.
This course is for those who want an extraordinary life, a job that brings purpose to your life, the freedom to work the hours you choose, charge your own fee, and confidently deliver therapy with ongoing support and supervision from the experts in the field.
It's an extraordinary thing being a therapist and we are bringing world class therapists into our industry and helping to change our communities. Simply complete the form below and we will send you more information on how you can join us for free on our next Foundation in clinical Hypnotherapy training weekend and see if this is for you.